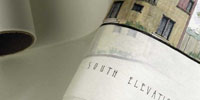 A Disciplined Value-Oriented Approach
to Commercial Property Investing
Real Estate Investing has always been subject to risk. Regulatory, financial, economic, social and physical factors all interweave to keep markets in a constant state of flux. With volatility as the norm, successful investing requires experience, diligence, patience and a keen sense of timing.

At Morrison Karsten Group, we pay acute attention to commercial real estate cycles and market trends. As value-oriented investors in small-to-medium size suburban office buildings, we employ rigorous analysis to determine the most favorable circumstances for purchasing targeted properties. When properties hold good promise at prices and on terms we consider advantageous, we proceed. Our selectivity speaks for itself. Since our founding in 1989, we have formed limited partnerships to purchase fourteen investment properties in four markets: metropolitan Phoenix, Arizona; Portland, Oregon; Austin, Texas; and Houston, Texas. A fifteenth property serves as our headquarters building in Santa Rosa, California.

The methodical approach reflected in our acquisition rate is key to the sucess we have enjoyed on behalf of our investors. Notably, we are very slow to sell any of our holdings. We prefer the role of long-term investors who assume active operational control as general partners. Once a property meets our purchase criteria (which typically includes positive leverage financing of 60-70 percent), we expect it to perform successfully for five to twelve years and possibly beyond. Our record has borne out this expectation.