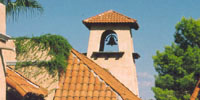 Morrison Karsten Group
Morrison Karsten Group brings unique depth and breadth to its roles as a specialized real estate acquisition and management company. The firm has historically focused its activities on two complementary roles:
As a firm serving pension funds, bank and trust clients in the management and sale of problem or underperforming real estate assets.
As a value-oriented real estate investment management company specializing in the purchase and operation of suburban office buildings
In recent years, the second of these roles - as an investment management company - has come to take precedence in the overall scope of our business operations. As our past investors know, we have earned a considerable reputation as a prudent and profitable firm which keeps an extremely careful eye on our current holdings and future opportunities. Now, in addition to these two roles, the firm is now venturing into the development of commercial office buildings. The following pages will first describe our approach to investing followed by highlights of the individual properties that comprise our growing portfolio.